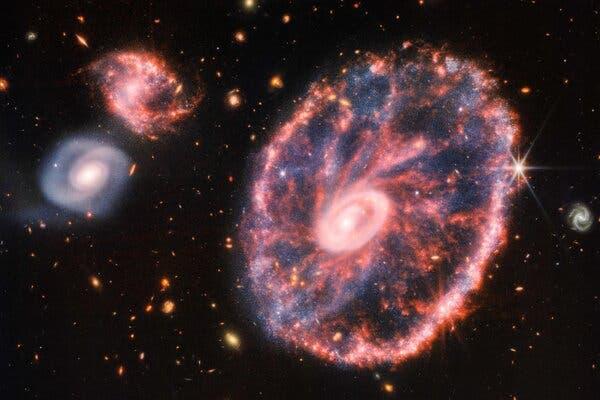 As the name suggests, this galaxy may look like the wheels of a wagon to some.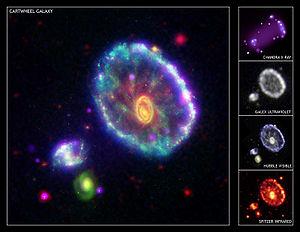 The Cartwheel Galaxy and the galaxies to its left are part of a cluster of galaxies in the Sculptor star cluster, about 500 million light-years from Earth.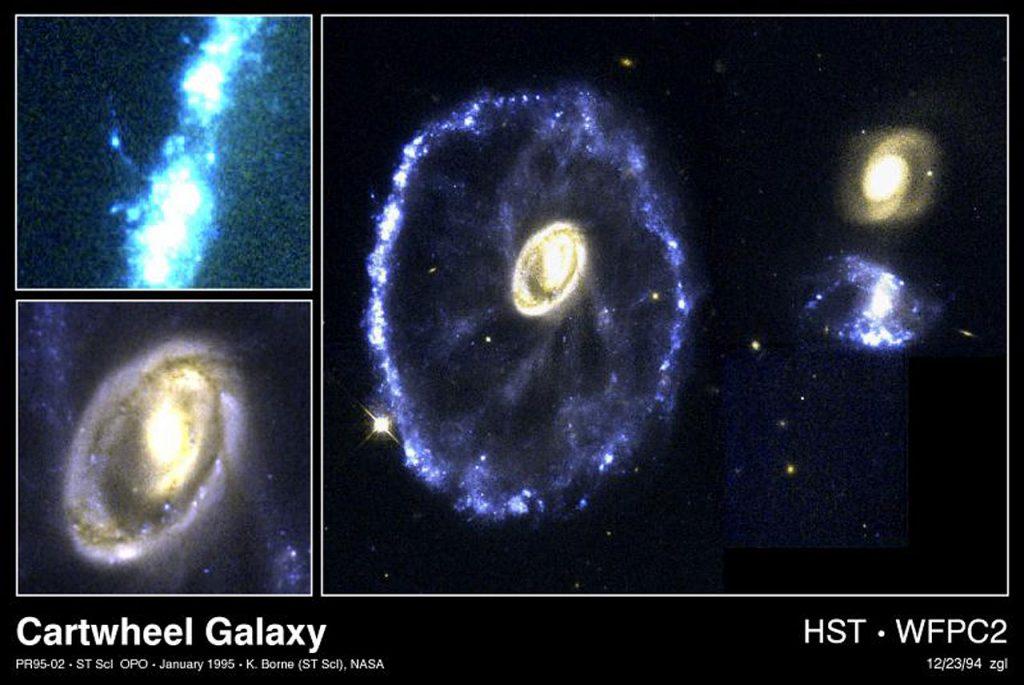 The diameter of this galaxy is about 10000 light years…!! It also contains many giant stars and newly formed baby stars.
The ring-like features seen inside the Cartwheel Galaxy are formed by the gravitational pull of nearby baby galaxies.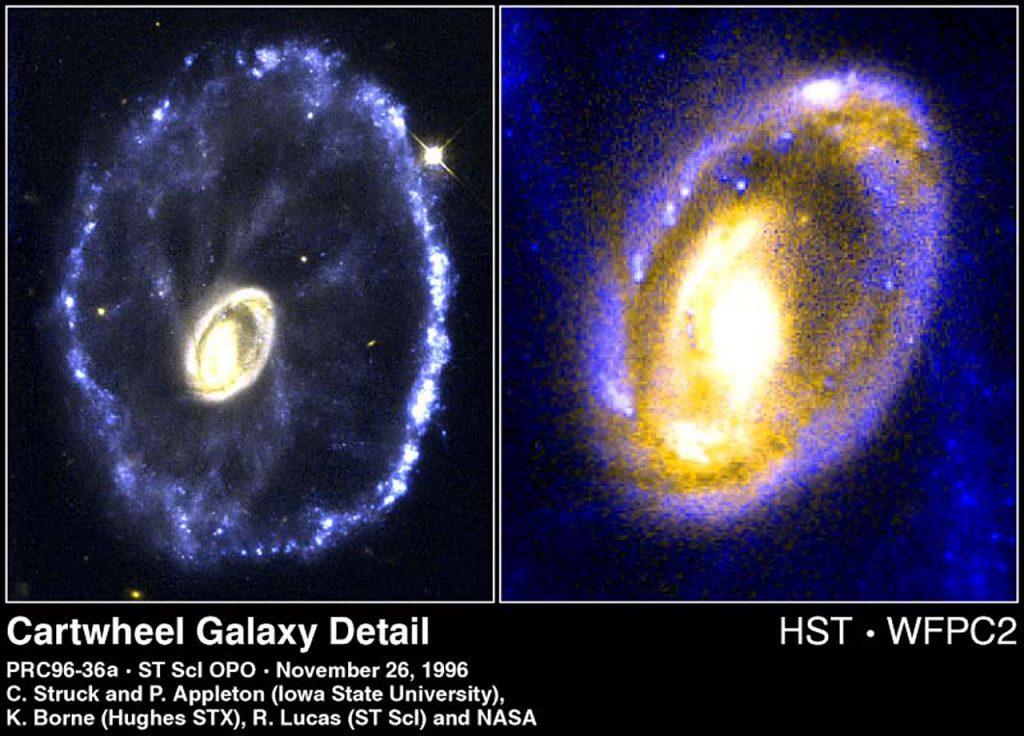 Thus, when a baby galaxy passes in front of the Cartwheel Galaxy, it exerts a gravitational influence on the gas sheets where new stars are being formed, resulting in ripples like a pebble falling into a still pond.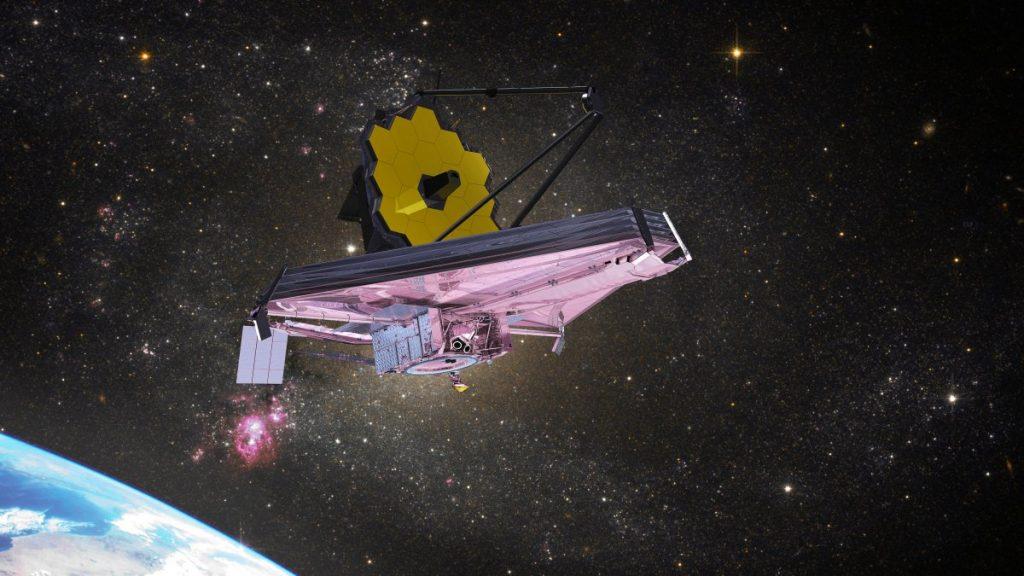 This image taken by James Webb gives us information about the birth of new stars and the events surrounding the black hole inside them.