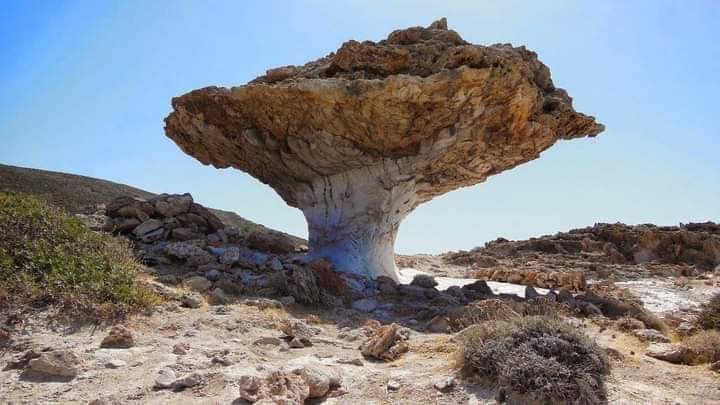 In the northwestern part of Kimolos, west of the hill "Sklavos", there is a giant stone mushroom, "Skiadi" as the residents call it. It is a true monument of nature, located in the middle of a barren plateau with wonderful views: it embraces the southwestern and the western coasts of the island (Ellinika, Mavrospilia, Athinias) and a big part of Milos.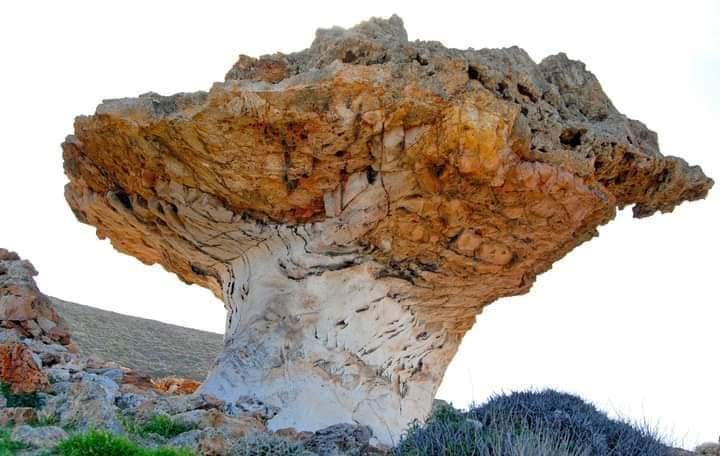 Skiadi" is a huge mushroom stone that dominates the middle of a windy small valley in the interior of the island. Cause of its creation is the wind and the different hardness of its consisting rocks
Its base is made of softer material while the top is of harder .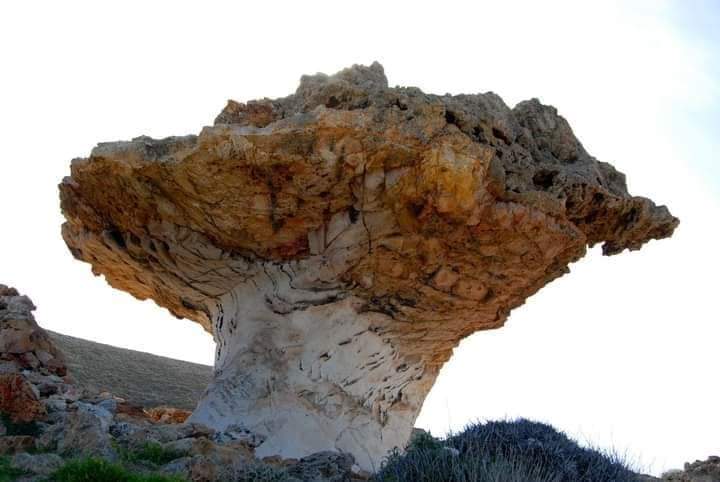 As the wind drifts grains of dust , it scratches continuously the rock, and through the centuries gave it a characteristic, unique form. This process is called ablation.
For its uniqueness "Skiadi" is included in the Atlas of geological monuments of the Aegean and is a sightseeing for tourists.